Bob dylan meet me in the morning alternate take mp3 from ipod
Stream Bob Dylan - Meet Me In The Morning (Blood on the Tracks) by abynirvana from desktop or your mobile device. Record 76 - 86 The track double-LP and double-CD features alternate versions, mixes and line-in feature which is for listening to an Ipod or Mp3 player that can be plugged . The white stripes later recorded two more albums, 'Get behind Me Satan' in White Stripes star Jack White has teamed up with Bob Dylan to. Modern Times (Bob Dylan album) Modern Times is the 32nd studio album by Except for the first verse, all the lyrics in Dylan's version are original. The chorus of "Workingman's Blues" features the line, "Meet me at the bottom, don't lag .. II) "Meet Me in the Morning" "Gotta Serve Somebody" "Groom's Still Waiting at the.
Your shows are great. I think that is about the right mix - shows that you and I have similar tastes but still plenty of chances for me to hear something new. So I finally had some time last night to go through your shows, convert them to FLAC, apply metatags, etc.
So now your shows all categorized neatly into my Foobar interface and, since I'm here alone, I went to sleep last night listening to a shuffle of your shows. Stayed on until my computer rebooted for a windows update around 5: Now that was fun! I was nominated for the Gratitude Challenge. I am grateful for my twice a month guilty pleasure, The Best Radio You Have Never Heard podcast, always bringing a unique blend of live performances and studio rarities.
The best 90 minutes of every fortnight! You are the best. Love the variety and the often hard-to-find or obscure versions of tunes The music is incredibly well-chosen and mixed without mercy.
I see the orderly chaos. I was there in the early days, in the basement, when you were inhaling huge amount of all kinds of music, As a friend of your kid brother I watched, listened, and absorbed and thanks to BRYHNH I haven't had to stop.
The selections, transitions and "eeddditting" always keep me coming back for more. I just stumbled on the show as I searched around the web. It's a little treasure.
Thanks so much for making your past shows available - I just discovered your station! Great selection of tunes you put together; blues, vintage rock is awesome! I have had a chance to listen to some of your stuff and it is sooo much better than the crap that is out there. I will keep sending peeps your way ; I'm starting from the beginning of your archive. I'm a relative newcomer to the show, so I'm appreciating all your archived stuff.
It's really filling me in on a lot of great music I would've probably otherwise missed. Well worth 80 minutes of your time. Just wanted you to know. Keep the great music playing! Perry, really diggin' the podcasts.
Glad I found it. Listening to the newest and sounds great. It's a keeper, this one is. Trippy, and way cool!! I'm writing to my Senator: Keep the podcasts coming!
They really make the daily commute less of a grind. I always learn from your thematic selections and enjoy the whimsical hosting. Thanks for all the good stuff. Got a small preview. Looking forward to the drive home to listen in full.
Perry, once again an epic 'cast. I don't know how I manage the 2 odd weeks between each podcast This is really nirvana in disguise, as I shall enjoy whatever time there is to devote to listening, and learning from this master, and likely listen again and again and again to some episodes, so do not care, really, if I ever catch up at all. I regret there are as yet so many as-yet un-listened to episodes by me, as new listenerand I can only devote a few hours each day to catching up.
There is not one thing I do not like about this show. Perry has an encyclopedic knowledge of contemporary music, musicians, and canny access to their recordings both live performances and studio ones. Loving the integrity of Mr. Perry Bax, his musical tastes, proclivities, and choices; his skills re: Best one yet, sure wish I could buy the podcast version of these songs!
Keep it up Perry!! I am telling my friends it. From the Netherlands, thanks for your efforts in producing a biweekly podcast to look forward to. Amazing, thanks so much Perry Been listening on and off all afternoon. Cool Sound, thanks and cheers. I can't stop listening to this! I rank this among my favorite podcasts. Newly discovered, can't wait for more! I don't stay with any podcast long if it doesn't resonate with me.
I just started listening, and really enjoy your podcasts yes, I did subscribe as well. Thanks for the excellent podcasts. I don't know where you find all this awesome music but I'm glad you do and want to thank you sincerely for putting this out.
I've been telling everyone about it. I could be the giddiest kid on the block right now.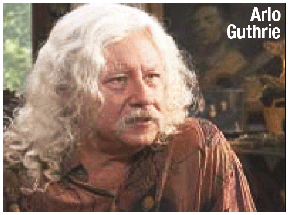 I have been devouring these episodes and will be bummed when I have to wait two weeks for a new one. This one will be great for my 1: Great job Perry, from the UK. As ever, aural magic. I download every episode for my drive time. A huge thanks for your time and effort. Perry, thank you for this. Thanks for this great work. Oh my gosh the king is back!
I was hoping Perry would reconstruct this. Been listening on and off all afternoon. Another excellent listening adventure, thank you Regards from the wild side of the Atlantic As usual your music is timely and unique. I look forward to the 1st and the 15th of each month. Thanks for all you do. I drive more than an hour each way going to and from work and the brilliant mix of music always keeps me entertained.
Basically use it as a radio station on my mp3 player. Have listened to all of the programs up to date probably times, and still not even close to bored. One of my favorite things is listening to a familiar song done differently or by another artist. Keep up the great work. I have been listening to your podcast for years from the Netherlands, so thanks for your efforts in producing a biweekly podcast to look forward to.
Excellent to listen to when driving and always a theme to connect everything. Frequently I hear some music I haven't heard before, inspiring me to investigate further. I started working night shifts a month ago and in our office we have a shared radio.
Love your show man, I tell everyone I know to listen. Keep up the awesome work! Living abroad and out of western culture for a while has left me missing my old LP collection and it's refreshing to hear some of the tunes you spin; especially the lesser known. What can I say man, your name says it all Today was the first time I attempted to get a podcast going and I couldn't have found a better one to start it all off. The Names of your shows are kickass, and the music even better, I'm lovin it all!
Perry for President and the Canines for the Cabinet!!! Just an observation about iTunes - the new iTunes radio set to the "discovery" setting - does not offer the surprise factor that Mr. As usual a great show.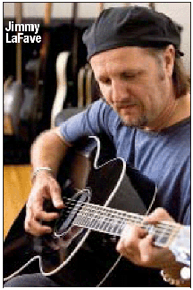 Just so well put together. You are so good to listen to. Work is so much better. DAMN that's some good listening! Find myself sweating blood for each new episode. In between I go back and suck on the juices of the past. Thanx for keeping my veins cursing.
You astound me with your choice of music. You have brought back the love of music in me I look forward to the 1st and 15th every month.
Boarded Up Windows - Best Radio You Have Never Heard Podcast
I love how you always weave seemingly disparate songs into a musical tapestry for the ear It's like Christmas for this music junkie twice a month! Hey Perry, your latest podcast is awesome, so is your new website. DAMN that's some good listenin'. Did not look at the playlist You are the best Perry, thanks! Hey Perry, love your show. Keep up the great picks. I just discovered your podcast and I listened to this episode at work tonight.
It is a huge understatement to say that I am blown away by the music you played on this podcast!!! I'm a fan now and I will be listening to every show as well as downloading all the previous episodes!!! For an American ha ha. The scale of different music I have found or rediscovered even at age 49 is staggering, new and old. The name is right! If your flying somewhere put a few of these on your iPad and enjoy.
I like the variety of music. I like that each show is somehow tied to current events, or a common theme. I especially enjoy the inclusion of the more obscure live tracks and "B" sides. Those are musical treasure! Once in a while, things get a bit political. I don't always agree with Perry, but I respect him for his willingness to stand up for his principles. Perry's presentation style is great.
Helped me rediscover so much music I love and introduced me to a whole lot more. Brilliant variety of music. Anglophile when it comes to music! Your choice of music is right in my wheelhouse. Well done--you definitely have a new fan, and I am spreading the word to my contemporaries.
It's great to have such a variety and be introduced to something new and be reminded of something old. Perry promises a show twice a month and he delivers that Perry Bax has a deep domain of music knowledge which he freely shares with his listeners.
Thanks for the ride! It rolls off the tongue like melted butter saying this is the best radio you have never heard. Another killer audio assault. Thank you to Perry et al for consistently putting out fine tunes bi-monthly for all of us out here in the ether It's like I said put together the perfect podcast for us to have dinner on the patio on a perfect late spring night.
Does the excellence of all this show KNOW no bounds. OK, I've said enough. This is the shit. Had to drive to boston and back in two days. I'm listening to the last two shows in reverse order as I was away at festivals. Lordy, this new one hit me broadside! Does the excellence of all this KNOW no bounds. This is the shit does that mean what i think it does?
Commercial radio is now officially DEAD. And you Mr Perry Bax are responsible for hammering the final rusty nail into its' slowly beating heart. What I like most about your podcasts is that they introduce me to new music. I have no idea where to hear new music, as I don't listen to FM anymore. Another classic Perry-looking forward to the 15th already! Just reading the setlist Your sire, are the best Excellent choices again, Perry, just finished listening, Now I think I'll just listen again can't get too much of a good thing!
I like listening while I run. This will keep us smiling away and energized while we work this weekend. I hope other people are paying attention to all the great work in the archive Just found you not sure why it took so long. Love the podcast It's like I said put together the perfect podcast for us to have dinner on the patio on a perfect late spring night.
Excellent music choices glad I found you, I am gonna have a blast listening to all the previous shows. I love the fact that you pick unconventional renditions of famous and more obscure songs. Can't wait to listen. We listen to Perry's pod cast all the time in the house. Don't know how Perry finds all those amazing recordings. Here is Shanghai we rejoice every time a new episode is posted. Listening to the back catalogue may mean that you almost miss your stop.
Another multi-listen podcast again!!!! Really digging the groove on this one What a treat going all the way back to the beginning! Sooooo many rare treats Your work is appreciated! I have been listening to Rock and Roll since I was a kid and what I love about your podcasts is you play a lot of the great old stuff on your podcast and new music that I would never hear if it wasn't for you.
Another episode I can burn for the morning commute and set the tone for any day. We can all enjoy the snow with a bit more insight. I listen to your podcast while commuting by bike - great music! Although everyone will have heard most of the tunes before I don't think anyone will have heard these versions ever, nice one Another "keeper" Perry!
Keep up the good work-just finished listening to podcast on C. Perry ol man, I don't know what you are smoking but ever since you did the showyour podcasts have been dead on I have enjoyed them all, keep doing what you are doing Really enjoyed this one driving back from a weekend in Beantown.
The back episode can be catagorized as vintage Another set of excellent choices Perry. Especially enjoyed the T. Really enjoyed this one driving back from a weekend in Beantown. The back episode can be catagorized as vintage Nice one again Perry,something old, something new, your doing a damn fine job, keep on keeping on.
When was the last time you said I need to hear some Camel Well done Perry brilliant choices again my man, Beck, Camel nuff said, Allman Bros took me back to something Knebworth!
You are the King of podcasts You are the King of podcasts Another classic Perry,tell me,where the hell did you get the Todd track? Been listening to it all morning. I just happened upon this site and am listening to this set. It's an awesome collection of songs and so are several of the live versions here. Thanks for putting this together! Some eclectic, some exotic, all excellent.
Modern Times (Bob Dylan album) | Revolvy
Keep on keepin on. Just discovered this website. Another classic Perry,that's one of the best versions of "Mercury Blues" I've heard This is a great mix, your mum must be rocking away for her birthday. It's the soundtrack to our UK office today!
You are like a hurricane! Once again an outstanding podcast. With the power out for a week in CT For me your podcasts always get multiple listens until the grooves wear out.
Can't remember when the last time I heard lots of these on the radio. I kind of forgot about that record Thank You for you creativity man Wish it could be more The variety and new discoveries always keep me coming back for more. Hey, embarassingly late I've just come across this podcast and love it. Perry, you are The Man. I couldn't have wished for more.
Epic as ever Perry, this one will "shorten" my 8 hour bus trip next week. Your picks have always been my favz. Through your music we connect. I have listened to everyone for of your GREAT podcasts for several years and must tell you it brings a lot of musical pleasure to a lot of people two times each month.
Fucking awesome, Perry You are like a hurricane! Hey Perry - fine stuff coming out of your show, great work background tunage.
I've got a lot of past episodes to dig.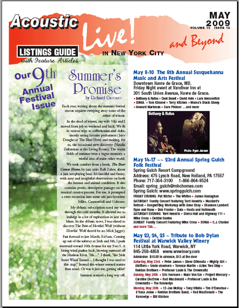 What a wonderful job you do. Thanks for making my life a bit better! Love your show, man: Listened to the most previous two last night while driving around. Very neat diverse rock collection yet you're picking stuff that's totally listenable. Although everyone will have heard most of the tunes before I don't think anyone will have heard these versions ever, nice one. I feel 17 years old again! Keep up the good work-just finished listening to podcast on CD- nothing short of brilliant.
Nice one again Perry,something old,something new,your doing a damn fine job,keep on keeping on. The best podcast, really. Thanks for the great show! I downloaded every volume in iTunes, so I have a lot of catching up to do. Already started spreading the word at work! This is my new favorite podcast. I love the set list format, with the songs in the sets showing in the show description on the iPod.
Great music, and I've started supported the podcast by purchasing music through the iTunes links. Please don't change a thing. You've brought a lot of music back to me that was out of sight and out of mind so to speak. Host Perry plays an eclectic mix of styles ranging from classic to modern, focusing on good songwriting and musicianship.
One of the best entirely musical podcasts that you can enjoy! Show after show, Perry manages to deliver the new hot stuff, the classic oldies and some non-commercial-indie music to our ears. Ribbed, for your pleasure. Also big thanks to Perry Bax, the legendary producer and manager of bands all around the globe. This is one of my favorite podcast ever! Especially recommended for friends of my age or for younger generation who need to rediscover what rock music is all about.
What I like about your podcasts is that you bring us up to date on what some of the great musicians are doing these days, I mean as far as new recordings, collaboration, reissuing albums, etc.
Where else am I going to find out about that? You combine the good new music with the great old tunes. And, you wrap them all in a theme, that sometimes gets me to chuckle. You've introduced me to new music, and I don't even know where to go to hear new music.
I'm certainly not going to hear that on my local FM radio station. And shows that are new music shows - like college stations that play only alternative - really don't attract me to listen to them because some of the new music really isn't music.
You just don't hear some of these great tunes any more on terrestrial radio, and not on satellite radio. Your Podcast is outstanding. I've been listening to each episode for the last six months. Each episode is like a Chicago deep dish pizza with all the toppings spiced with that splash of sauce when I take a bite of that chewy crust with its pockets of tasty delights. I found your site performing a search of classic rock podcasts to check out for possible inclusion on our show schedule.
Yours was about the only one worth looking into further basically because of the uniqueness of it.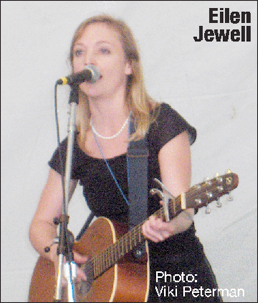 Just wanted to say "thank you" again for all the effort you put into getting us new music twice every month. I have spent the last month in my cabin in northern Wisconsin, no electricity, no running water, no indoor plumbing but with your music, my mp3 player, some external speakers and a bunch of rechargeable batteries You do a great job and I just want to say "thank you" again.
Perry's mixes are just right for exercise, reading, road trips or just relaxing. I recommend this podcast to all my friends and even to people I don't like. It's just that good. I gave up FM many years ago when I decided to not subject my hi fidelity audio system to any more commercials.
I have been listening to Perry's podcast sinceand what I find is unique is the podcasts themes, the unique covers and alternative cuts, and the cool transitions from one track to the next. Keep up the good work, Perry. I recommend your podcast to everyone that loves good music. As the owner of thousands of records [remember those?
Modern Times (Bob Dylan album)
One of the things i am always most amazed is at the eclectic mix of tunes that Perry manages to muster podcast after podcast. There is such a wealth of music out there that is not being heard. It may be an alternate take of a song that we all know or a remix or a live version I am from UK and believe me there's no radio station playing anything like this at any side of the dial. Thanks Perry, another interesting podcast The titles may be familiar but the versions quite often are unfamiliar.
Live tracks, covers, alternate takes, all make me take another look at the old familiars. I, too, have been listening since at least and have heard every episode Perry has posted. I look forward to each new one. Finally, I look for new artists and combinations of artists that are outside of the commercial realm.
I thoroughly enjoy Perry's site and look forward to hearing what he has put together I find it far superior to anything on the dial I also love the relevance to current events and his always humors spin! I do not perceive myself as a musical snob but I do know what I like! I have and will continue to recommend this site to all who appreciate music that cannot be found on the radio!
Thank you once again Perry, your efforts are truly appreciated! Thanks Perry for the amazing show!! I find all kinds of great songs that i have never heard and in fact artists whose name I have heard but music I had never heard. When I hear some shows I think "where in the hell have I been??? You will never hear a block of music like Perry puts together, on the radio, anywhere.
Back in the day Dylan produced the album under the name "Jack Frost". While it had been marketed as the third in a conceptual trilogy, beginning in with Time Out of MindDylan himself rebuffed the notion. In an interview with Rolling Stonehe stated that he "would think more of Love and Theft as the beginning of a trilogy, if there's going to be a trilogy. As with Love and Theft inSony held a listening event for critics far in advance, but those invited were forbidden from disclosing details or opinions about what they heard prior to the official release.
Modern Times was leaked online through various BitTorrent and Dylan fan websites on August 21,after second sound clips were released on the official Sony website. Credit controversy Shortly after its release, the album sparked some debate in the media concerning its songwriting credits, mainly the liner notes' contention of "All songs written by Bob Dylan", which appears in most editions of Modern Times. Adaptations Many of the album's songs have roots in well-known older compositions, though in all cases, Dylan has given the songs new lyrics.
The reference to Keys was listed by Rolling Stone as among the "ten weirdest shoutouts" in song. An arrangement very similar to Dylan's but with different lyrics was a hit for Muddy Waters, who is also credited with writing the song. Except for the first verse, all the lyrics in Dylan's version are original. The chorus of "Workingman's Blues" features the line, "Meet me at the bottom, don't lag behind, bring me my boots and shoes.
Dylan has shown an affinity for Christy's music, and played a number of her songs throughout the course of his Theme Time Radio Hour XM program. It has been previously adapted by rock acts such as Led Zeppelin.